Anti-Wikia Alliance
From the group that combats the Wikia skin, the Anti-Wikia alliance.
"

A business that makes nothing but money is a poor business

"

—Henry Ford, Founder of Ford Motor Co.

Co-founders:
Airhogs777
Smiley12 (previously blocked by Wikia Staff for his AWA work!)
Motto:
Give me choice or give me death!
Created:
September 29, 2010

A skin changes the look and feel of a site without changing its core features.
Monaco was the skin before Wikia. "Wikia" (nicknamed Oasis) is a new mandatory skin on Wikia which was instituted sitewide November 3, 2010, despite massive objections.[1]
After the Wikia Staff failed to compromise, the purpose of the Anti-Wikia Alliance changed - primarily to help editors transfer their site from Wikia, and secondly to create a forum where Wikia editors to discuss how the skin changes affect them. Comments are welcome.
Frequently Asked Questions
Where do I go if I leave Wikia?
There are plenty of wiki farms out there, as well as independent wikis that welcome new users.
What is the easiest and best wiki to move to?
Based on editors' experiences, ShoutWiki is the easiest wiki to move to, (setup takes less than ten minutes):
E-mail supportshoutwiki.com with:

a link to your old wikia you are leaving and
a link to the newly created ShoutWiki wiki.

The helpful ShoutWiki Staff will do the rest.
Monaco skin available on ShoutWiki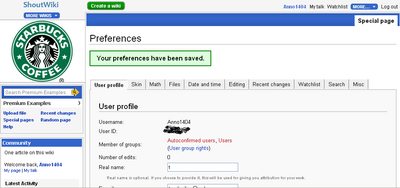 Further reading: Wikia v ShoutWiki
ShoutWiki has Monaco. You can enable it on your preferences,[2] and it is not a premium feature.[3]
Monaco skin available to download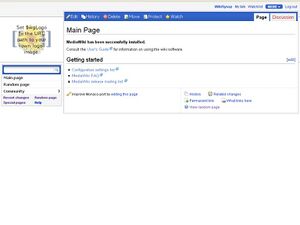 With the Dantman Monaco port, wikis running MediaWiki 1.16+ can run Monaco. Installation is in less than 10 minutes.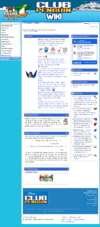 The Club Penguin Wiki Network successfully installed Monaco and has its CSS customized for Monaco.
Are there alternatives to Wikia for hosting?
For skins offered, and details on how to move to these farms, see wikifarm.
This system was devised by members of the AWA community and constitute the opinion of AWA users. Subjective ratings content in this graph are not necessarily the opinions of ShoutWiki or its affiliates.
Alternatives to Wikia
Site
Description
Rating
Comparison of wiki hosting services on Wikipedia
List of wiki farms like Wikia. Here is an older version with many more companies listed. Click the "Base wiki engine" in the table to see all MediaWiki hosted sites
MyWikis
Free premium wiki hosting for YOU! (Ad-free, unlimited everything.)
Referata
An ad-free wiki hosting site which supports semantic databases and allows for free wiki customization for admins via the site settings page, you can choose whatever skin you want and you can choose whether or not anonymous users can edit or not.
Nintendo Independent Wiki Alliance (NIWA)
Founded in January 2010 by Bulbapedia, ZeldaWiki and Super Mario Wiki. See About. It's not a host as such, but an organization of independent wikis. Several NIWA staff have offered hosting space to Nintendo wikis leaving Wikia that are not able to afford hosting on their own.
Battlestar Wiki
Ad revenue sharing is available, email joefrakmedia.net to get it. It is not a wiki hosting service, but it is a well-established wiki about Battlestar Galactica with extra bandwidth.
ShoutWiki
ShoutWiki is in existence since April 2009. It is free, has the Monaco skin, and currently hosts the Anti-Wikia Alliance. See also: Wikia v ShoutWiki.
1
Encyc
Encyc is a free wiki repository for pages. It is not a wiki farm, but it supports some independent wikis.
WikiFree
A "free premium wiki farm" created by Mcb1209
More wiki farms
More wiki farms
Wiki farm
Price
Features
Wiki engine
Content license
BluWiki
free
Just a single wiki, not a wiki farm, but the site's purpose is to enable users to publish their own pages and subpages with few content restrictions, not to contribute to a common body of knowledge. No subscription needed, users can quickly make new wiki articles. Subdomains are supported. [1]
MediaWiki 1.6.7
GFDL
EditThis.info
free (has text ads)
Wiki farm with unlimited pages and users, wiki spam protection, and RSS feeds. Private ownership of wikis
MediaWiki 1.15.1
Wiki creators can set their own
Pseudomenon
free
Semantic Wiki based on MediaWiki and the extensions Semantic MediaWiki and Halo smwplus
MediaWiki (latest version)
GFDL
theWikiz
free (has ads for unregistered users)
theWikiz provides semantic wiki with forms, drilldown, maintenance script execution through background.
MediaWiki (latest version) with additional features
Usually GFDL or another free licence.
Wiki-site.com
free (has ads)
Wiki farm with unlimited pages and users, wiki spam protection user rights control. Interface in many languages. Fast setup. A free *.wiki-site.com domain is offered. Google text-ads added to the right sidebar. It has WYSIWYG editing.
MediaWiki 1.11.2
Wiki creators can set their own
@wiki
free (has ads)
@wiki is free wiki hosting service. you can select Edit-mode (wiki or wysiwyg or text) at creating new pages.
Central Desktop
free and paid options
WYSIWYG editing, access control, full-text search, document management, light project management, database, calendaring, single sign-on to multiple projects, project templates, rss enabled, ideal for team collaboration
custom wiki engine
ClearWiki
free and paid options
WYSIWYG editing, raw HTML editing, access control, full-text search (including inside documents), document management, rss enabled, blogs, version-history, meta-tagging, bookmarks, structured content, to-do lists, ideal for team collaboration
custom wiki engine
CustomerVision BizWiki
paid
WYSIWYG editing, access control, page templates, domain mapping, solution templates include Sales Support, Learning Support, and Project Communication
Custom Wiki-engine built on Microsoft platform
EditMe.com
paid
subscription-based, SSL Encryption, Custom Domain Support, etc.
custom wiki engine written in Java
eTouch SamePage
paid
WYSIWYG editing, project management, permissioning, administration and support for multiple domains
Custom Wiki-Engine built on J2EE powered by eTouch CMS
Wikim
free public and private wikis
WikiText and HTML editing, metasearch, factoring, permissioning, administration and support for multiple domains and publicly creatable subdomains
Custom Wiki-Engine built on .NET
JotSpot Wiki
free and paid options
Build wiki applications, WYSIWYG editor, search MS attachments, email integration. Free version limited to 20 pages and 5 users. Recently purchased by Google (as of 1 Nov 06).
LittleWiki
free
WYSIWYG editor and plaintext editors
custom (Java)
MojWiki
free
Wiki farm like On-wiki, in Slovenian language.
MoinMoin
Netcipia
free public and private wikis
WYSIWYG Blog 2GB per wiki created, no time limit, right management
XWiki
Nexdo (formerly Partnertext)
free and paid options
WYSIWYG HTML editing
custom wiki engine
Oddwiki
free
Oddmuse
On-wiki
free
World wide wiki farm, featuring WYSIWYG, attachments, multimedia, writing formulaes, plotting graphs, raw html, and more
MoinMoin
Ourproject.org
free
Full GForged site open to new projects, which have a wiki for document collaboration and Wiki farm
MoinMoin
Copyleft (choice of Creative Commons, GNU FDL, other licenses)
PAUX
free and paid options
password-protected wikis on .dreusicke-verlag.de. No page limits, SSL, picture gallery included. Individualized publication of dynamic content, which contains reusable semantic content objects. They are able to represent knowledge in its full complexity, and they make knowledge available as filterable content for Websites, semantic Wiki, detailed-evaluated eLearning and individualized print media.
PAUX
Copyleft
PeanutButterWiki
free and paid options
Hosts simple, password-protected wikis on .pbwiki.com subdomain. No page limits, SSL, RSS & Atom, ZIP backups, diff, over 90,000 wikis already hosted, six wiki "skins", file uploads, page hiding, page locking
custom wiki engine
ProjectForum
paid
custom wiki engine
Riters.com
free
line document collaboration service and Wiki farm
MoinMoin
Schtuff.com
free
Supports tags & permissions. Easy backups, but no automatic recovery, if data is lost from server. Registered users can also leave comments on pages. Supports totally open pages, as well. Google-ads displayed at the side of each page. Picture Gallery included w/ new wikis
Doesn't require a particular license for contributed material
SeedWiki
free and paid options
supported by google-ads placed at the bottom of the page; cross-platform WYSIWYG editing, stylesheets, subdomains.seedwiki.com, wiki-mode, subscriptions, plus a host of other things; paid option for removal of Google ads and for having one's own domain that the wiki-owner can tag on to his wiki
SnoutHold Cospire
free
WYSIWYG editing, permissions, public/private security models, ratings, feedback mechanisms, search engine, category organizer, profiles
Custom wiki engine built on new knowledge management principles
Socialtext
free and paid options
SocialText Open
Uwiki.com
free
First free wiki farm for Chinese
DokuWiki
Wetpaint
free
Features: True WYSIWYG Editing, Custom Page Hierarchies, Comment and Reply Forums with Comment Ratings, Access Control, Keyword Search, Tags, Tag Filtering, Skins, RSS, Page Locking, Profiles, Site Activity Report, Page and Comment Watching
Custom Java-based engine
Creative Commons
Wik.is
free
WYSIWYG editing, access control, full-text search (including file attachments), document management, light project management, database, project templates, RSS enabled, ideal for team collaboration, stores in XML, MediaWiki fork
DekiWiki
Wikidot.com
free
Sites get a subdomain on wikidot.com and 1 free custom domain mapping. Free Sites are supported by ads. RSS import/export, private RSS feeds for Users (notifications and watched items), RSS for page changes and forum, customizable themes, advanced forum for each Site. Custom page hierarchies, searching, advanced page (full/section/append) edit locking, blocking users and IP addresses. Private messages between users. Uses Ajax for clean interface. SEO-friendly. No limits on site size. Private (non-public) sites offered for free.
heavily modified Text_Wiki engine
Creative Commons, GNU FDL, other licenses
Wikihost.org
free
100 MB space, File and Image upload, User authentication, Private wikis, Subdomains for wikis larger than 30 pages, RSS, Edit locking, Fulltext search, Email notifications, adSense advertising, Complete wiki export, Unlimited pages, Unlimited Revisions, Diff function, Revert of old revisions
GeboGebo
by default Creative Commons, others as needed
WikiNote
Free
No limit on number of pages (64KB/page limit) or number of accounts, complete page history, integration with Shortify
custom engine (PHP-based); runs on WS Network UI/logon system
No enforced license
Wikispaces
free and paid options
WYSIWYG editing, clean easy to use interface, users get a subdomain on wikispaces.com. Free version supported by Google ads - Wikispaces ads can be turned off for a fee. No limits on numbers of pages, spaces, or members. Full RSS support; easy space backups in zip and tgz. Blog import function/ integration with Blogger.com and Typepad. Themes and stylesheets can be customized. Private label service available.
custom wiki engine
choice of Creative Commons, GNU FDL, other licenses
Xwiki.com
free and paid options
XWiki
ViaWiki
free and paid options
WYSIWYG editing, free version is ad-supported, paid version has option of using own domain, designed for business users, easily attach files, no limit on number of pages and easy backups
DekiWiki
How do I host my wiki on another site other than ShoutWiki?
Every wiki is different so contact the wiki staff first.
Download a database dump from Special:Statistics on your wikia (towards the bottom).

Alternatively, for advanced users who know how to use scripts, if you're moving to your own server, you may use the now-obsolete MediaWikiDumper — a tool in Perl that makes much better dumps than Special:Statistics (preserves all diff links, logs, images, deleted edits, etc.), or MediaWiki Grabbers, the "very same tool but in PHP and is much easier to use".

Contact the new host and they will explain how they want you to upload the database dump (Special:Import can be used for about 100 pages at a time).
Notes
Community discussions:
See also
Monaco skin - what the skin is and about the difficulty in installing it.
Wikia v ShoutWiki - comparison of the two companies
Buy outs - Wikia regularly buys out wikias. Your large wikia may not want to leave Wikia because of being under a paid contract.
External Links